We are a team of critically-acclaimed game developers working at an unprecedented level of creative collaboration with Academy Award® winning storytellers and world builders to create a brand new video game franchise for next-generation consoles.
Talent. Driven.
Founded in 2015, Rogue Initiative is composed of multi-award-winning industry veterans, including alumni from Infinity Ward, Treyarch, Electronic Arts, Amblin Entertainment, Dreamworks Animation, New Regency, and Sony Pictures Entertainment.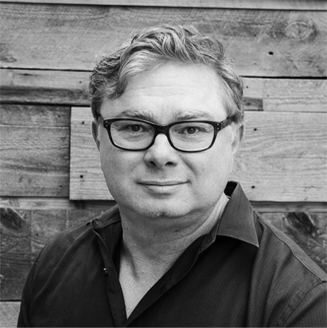 Pete Blumel has spent his career in the creation of story worlds.
As the CEO & Creative Director of Rogue Initiative Studios, Blumel is leading a growing team of fearless world creators who are making the impossible a reality through the melding of technology and creativity that has marked his nearly 26 years in feature film, animation, immersive reality and AAA interactive production.
A key producer on the three-time BAFTA award-winning team at Activision's Infinity Ward game development studio, Blumel was part of the creation of the iconic CALL OF DUTY MODERN WARFARE franchise. He brings to bear an extremely unique skill set and experience that is ideally suited to today's multi-platform entertainment offering. The ability to create worlds which house an infinite number of entertainment possibilities led Blumel and Co-Founder Cathy Twigg to create Rogue Initiative as a new force in the industry in 2015.
Prior to Infinity Ward, Blumel spent a decade gaining experience in story development, animation technology and live-action film production at Dreamworks SKG and Amblin Entertainment, working on titles that included PRINCE OF EGYPT, THE ROAD TO EL DORADO, SHREK, THE ISLAND, TRANSFORMERS, MINORITY REPORT, AI and THE RING.
Blumel is a sought-after speaker who has been featured in The Hollywood Reporter, Bloomberg TV, Venture Beat and other high profile industry trades. He's a member of The Producers Guild of America, The International Game Developers Association, British Academy of Film and Television Arts and advisor to the State of Louisiana's Economic Development Division, LSU's Digital Media Arts program and two Asia-based tech & entertainment startups.
Cathy Twigg loves a good story, especially those that include bigger than life characters. Bringing those stories and characters to life in worlds created to connect content across multiple entertainment platforms is her focus as Co-Founder and Chief Production Officer at Rogue Initiative Studios.
Twigg's creative development, production and distribution experience spans more than 20 years and includes feature films, television and animated properties. Using her diverse expertise to build a platform for bringing creativity to life and building a team of like-minded entertainment innovators is one of the reasons she and Pete Blumel founded Rogue Initiative in 2015.
Twigg began her career at MTV Films, where she was responsible for discovering new talent and creating projects and properties for the development slate. Following her time at MTV, she held executive positions at Dreamworks Television Animation, Sony Pictures Television, Bandeira Entertainment and Dreamworks Animation, working on both feature films and multiple live-action television series.
Her many credits include KUNG FU PANDA, HOW TO TRAIN YOUR DRAGON, MADAGASCAR 1 & 2, MONSTERS VS ALIENS, ELECTION, VARSITY BLUES, BEING JOHN MALKOVICH, GROSS POINTE BLANK.
Named one of entertainments Top 10 Innovators by Variety, Twigg is an active and engaging speaker who has been featured at Casual Connect, Digital Hollywood, LSU'S Game Fete, Tech Open Air, Red Stick International Film Festival and Women in Tech. She is an advisor to the State of Louisiana's Economic Development Division, LSU'S Digital Media Arts Program and several entertainment startups.
Using her well-rounded film, animation, television and worldwide product distribution experience, she has produced, directed and written several films and web series and is currently developing the company's IP for interactive, feature, television, and XR projects.
While he spends a good deal of time in virtual worlds, Devin Ehrig knows how to get things done in real life. His rare combination of creativity and practicality are ideally suited to his role as Vice President, Corporate Strategy and Director of Virtual Production at Rogue Initiative Studios.
A career entertainment entrepreneur and business executive Ehrig's role at Rogue Initiative includes developing content for cinematic, streaming, and interactive media projects around the world.
Prior to joining Rogue, Ehrig founded Hong Kong based Shadow Factory, one of Asia Pacific's leading immersive technology innovation agencies. Leading a team of more than 65 creative professionals, he created and developed innovative experiences for the leading creative agencies across Asia using cutting edge immersive technologies. Notable clients include Facebook, Hong Kong Disneyland, Duty Free Store, The Golden State Warriors, FC Barcelona, The Sands Group, Four Seasons Hotel, HSBC, and Microsoft X-Box.
Ehrig possesses a deep financial and legal background in addition to his real-time engine expertise, having served as Vice President of the Winterbotham Trust Company, providing financial services for international entrepreneurs in Asia, Europe, and Latin America. An expert in Asia and International finance operations, Ehrig's experience includes venture investment, international securities, cross-border payments platforms, corporate law, and fiduciary services.
Devin holds an LLM in Banking and Financial Law from Boston University as well as a J.D. from the Chinese University of Hong Kong and speaks both Mandarin and Cantonese. He continues to give back to start-ups and other young entrepreneurs through his involvement as a mentor in Founder's Institute and Blue Start-up's Hawai'i.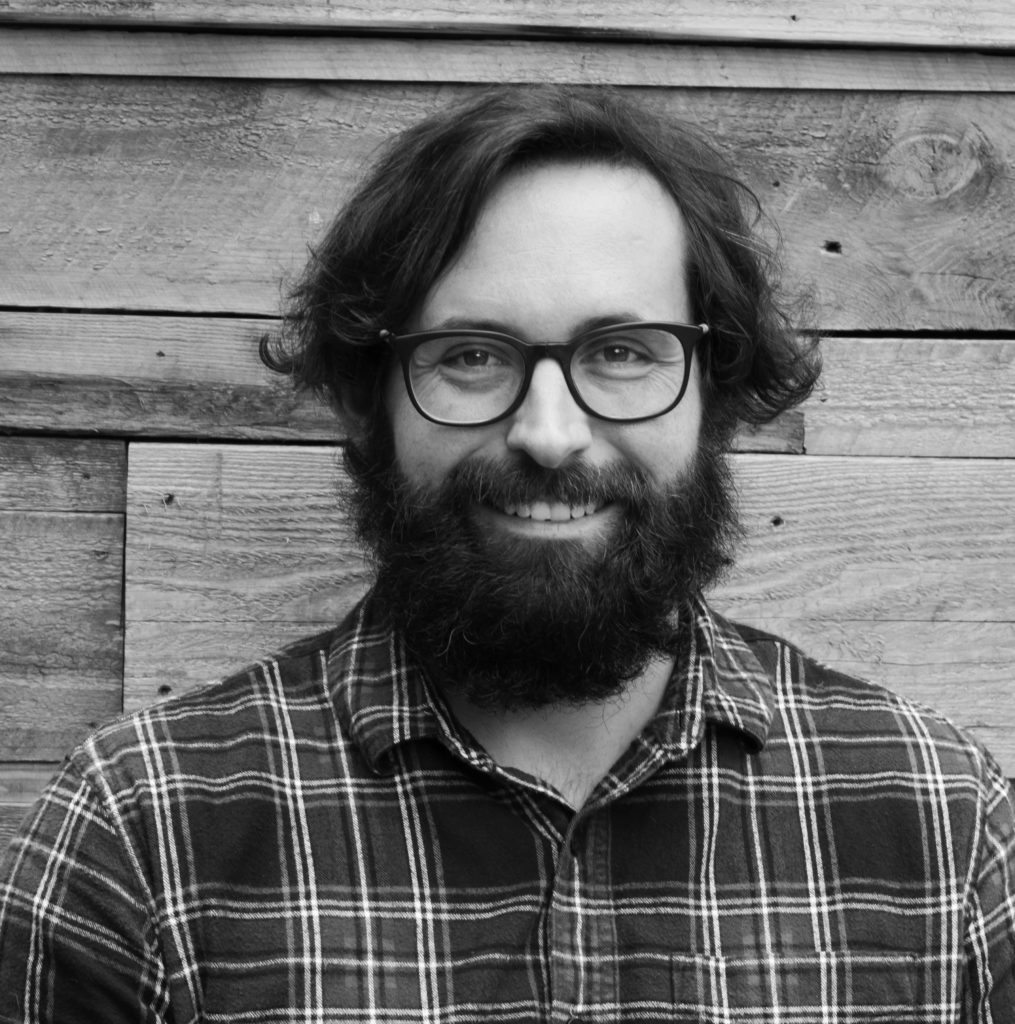 John is an award-winning Producer bringing experience, passion, and technical knowledge to every project. He has led teams by example, hidden and hunted augmented easter eggs, built worlds, taken it to the rack, travelled through time, and made people empathize. Focusing on enthusiasm, partnership, and creativity, his teams have delivered products and games for demanding clients including Boeing, Cisco, Mercedes, Amazon, Dell, Google, Intel, ExxonMobil, Raytheon, Shell Oil, T-Mobile, Magic Leap and more. John brings his experience and grounded approach to agile methodologies to bring projects to life at Rogue Initiative.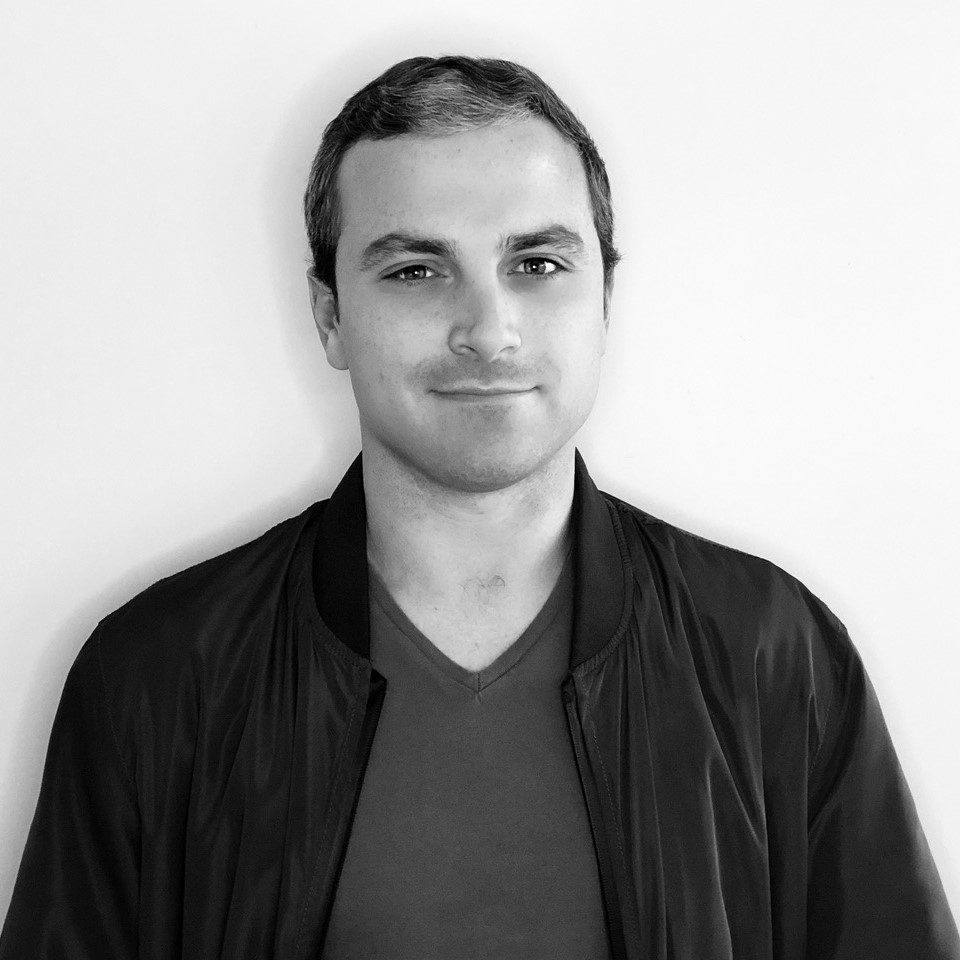 A lifelong passion for all things movies along with 10+ years of industry experience provide Brad Etheridge with a solid foundation for his role as Vice President, Development at Rogue Initiative Studios.
Etheridge, whose contributions span the development of projects across the Rogue spectrum of Film, Games, Television, and Immersive Experiences, brings a deep understanding and appreciation of storytelling, recognizing that it is the heart of any project, and any world, he immerses himself in.
Etheridge began his career at Walt Disney Studios, moving on to William Morris Endeavor and New
Regency before joining us at Rogue Initiative. He is a proud Michigander and a graduate of the University of Michigan.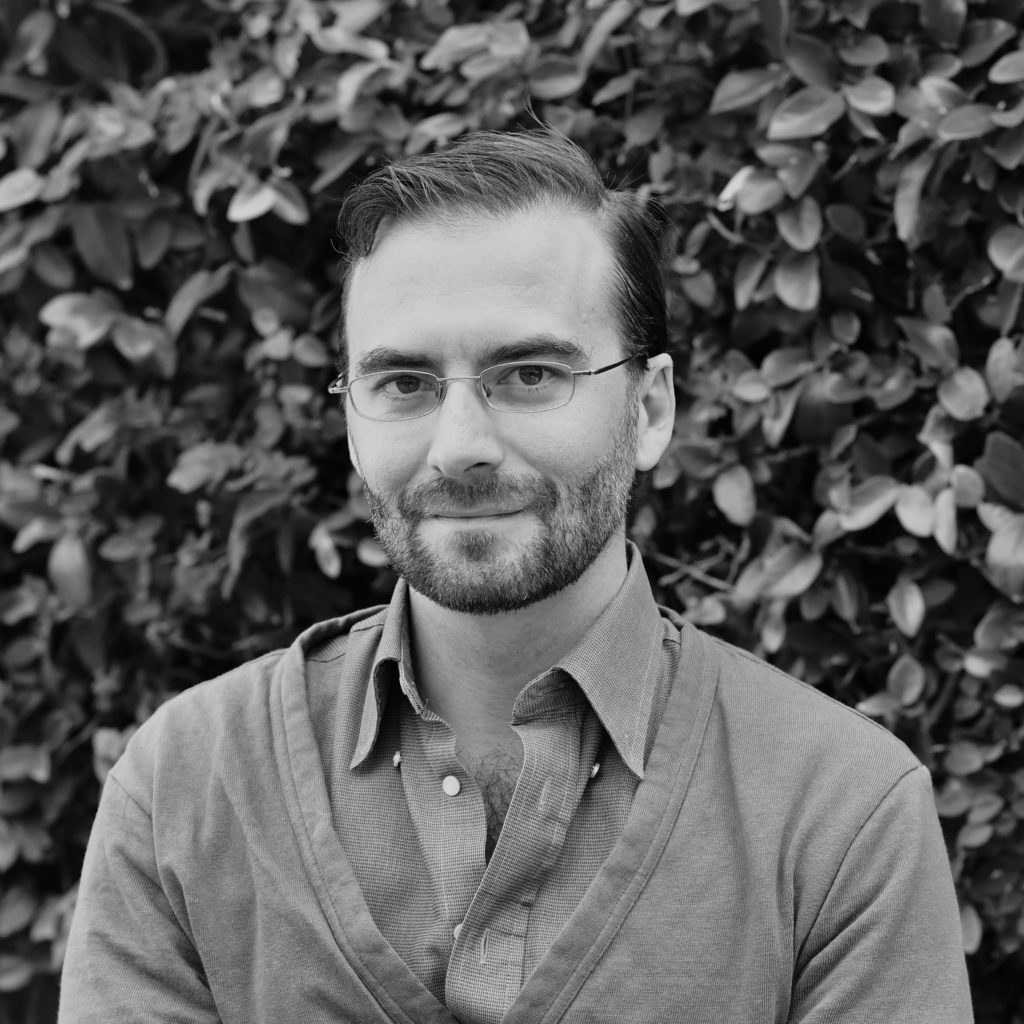 Ryan Siebrasse has spent more than 20 years commanding audiences in a wide range of worlds as a writer, producer, artistic and technical director, designer of scenes, lighting, sound and costumes and performer on the stage as well as in the classroom, now leveraging that experience to help discover new worlds for storytellers at Rogue Initiative Studios as VP, Physical and External Production.
Siebrasse built his entertainment career on the stage, contributing to the theatrical productions of Oedipus Rex (twice), MacBeth, A Midsummer Night's Dream (twice), Tartuffe, Three Sisters, Cyrano de Bergerac, You Can't Take It With You, Buried Child, Thoroughly Modern Millie, Footloose, Urinetown The Musical, along with more than a dozen other original productions.
With an extensive academic background, including three Bachelor of Science Degrees (Physics; Communication Studies & Theater Production; Education) and two Master of Science Degrees (Technology for Education; and Theatre Studies: Production and Design.), Siebrasse is also a strong mentor, having served on the board of multiple theatrical companies and performing arts educational programs throughout his career.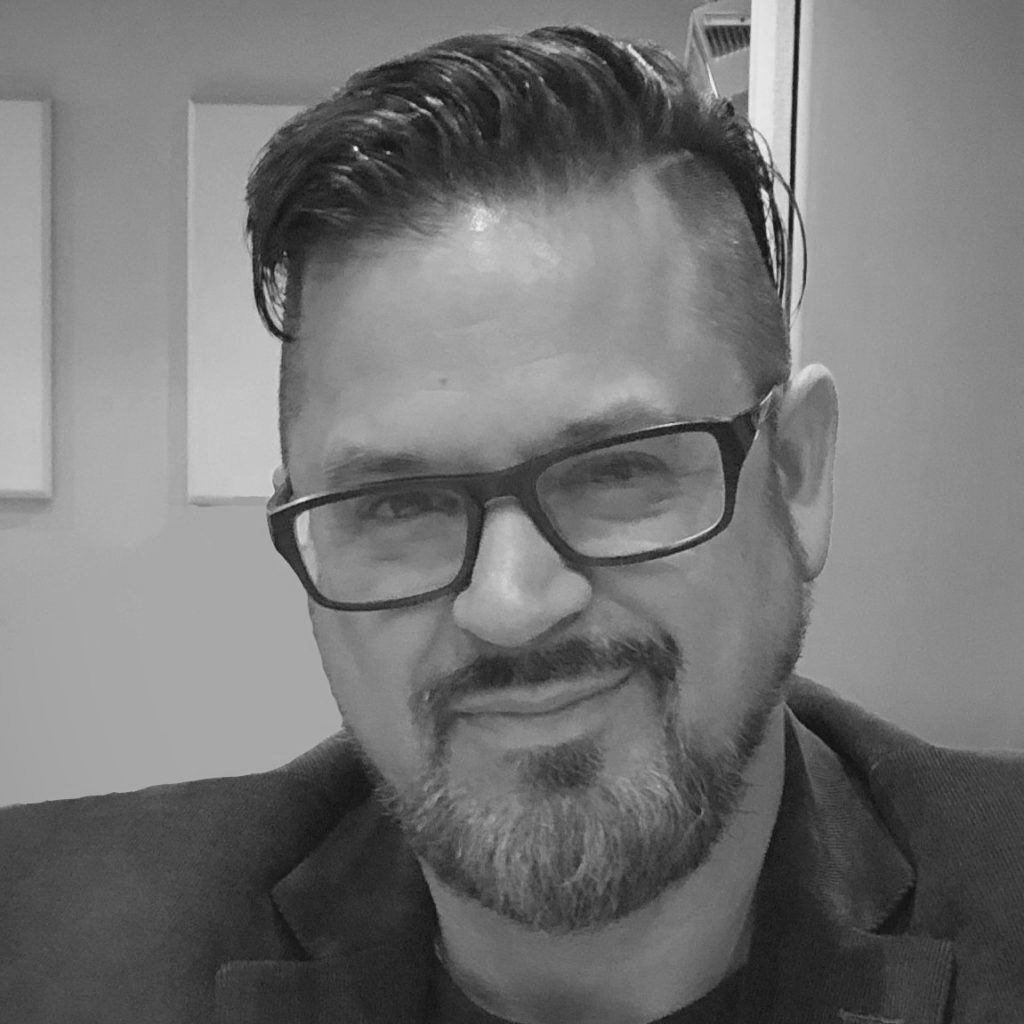 Denny Twigg brings a unique blend of corporate, creative and entertainment experience to his role as Director of Human Resources at Rogue Initiative Studios, where he is instrumental in identifying the talent needed to build Rogue Initiative with a team of fearless world creators. Twigg's proficiency as a former Finance, Sales and Marketing executive for Fortune 500 companies including GE Capital, Aflac, and others, combined with his time behind the camera as a writer and producer give him a realistic perspective combining the practicality of business with the humanity of art.
A native of Southern Louisiana, Twigg studied Film and Broadcasting in addition to Business Administration at Northeastern Louisiana University.